As you might have noticed, I'm trying out different kinds of content on my blog lately. It's all stuff I love doing, just interesting trying out new stuff. Next up on "new ideas" is "easter ales 2011", where I thought I'd introduce this years crop of easter ale available in Danish supermarkets.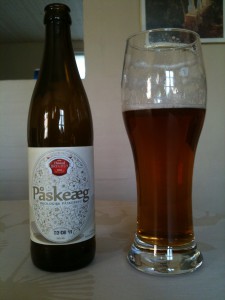 First up is Påskeæg, økologisk påskebryg by Thisted bryghus. It's much like a traditional pils, so if you like a classic pils you'll love this beer. It's slightly sweet from the malte, but the hop taste is prominently bitter.
A bit too light for my preference in easter ales, but not a bad start on this short series. I'm usually a big fan of Thisted Bryghus, so I think I'll stick with some of their other beers.